EPS Foam Balls for Christmas Decorations
Making professional Christmas decoration is easy with EPS balls from Universal Foam Products. The balls, ranging in size from very small to very large can be painted or covered with a large range of other materials.
These decorations, produced by a professional design company in Huntington Beach, California, were first painted and then wrapped with yarn of the same color. By painting the EPS balls the same color as the yarn, they eliminated the possibility the white color of the ball showing through.
Customers have covered the EPS spheres with paint, fabric, glitter, paper and even mirrors to create disco balls. The finished project was produced by The Forge in Huntington Beach, CA.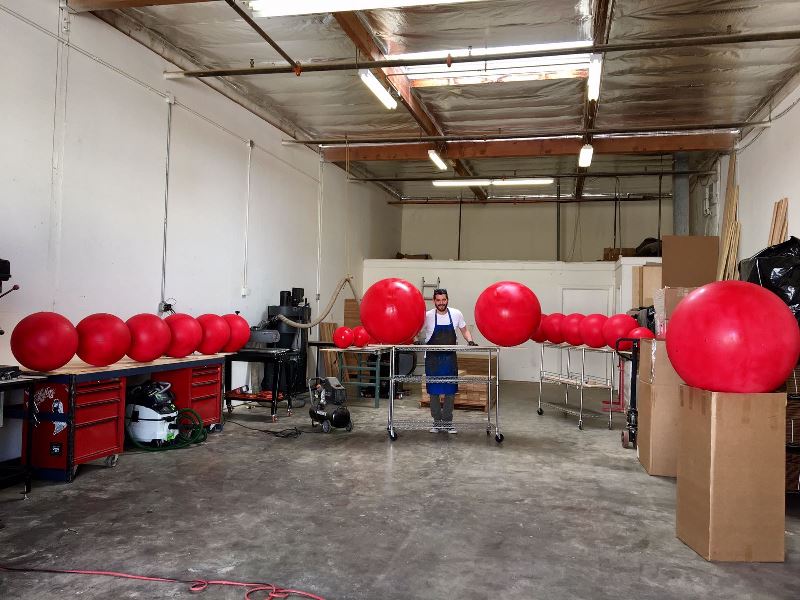 Sales Person
Lisa Astrin
E-Mail Lisa Astrin
Universal Foam Products, LLC
EPS | STYROFOAM™ | Solutions
410.498.0000 ext 224 PHONE | 410.825.5050 FAX