Your next set design is easy with EPS.
---
Expanded polystyrene (EPS) is one of the most versatile materials in the world. Easily shaped, waterproof, and an excellent insulator, it's also lightweight and bonds instantly with paint. That's why EPS is perfect for any project that calls for top notch, top quality materials.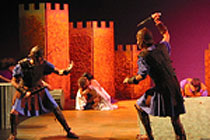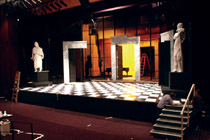 ---
Stage and Theatre Set Designs.
If you want to make your next theatrical presentation perfect, EPS is an excellent choice. Lightweight and reusable, EPS is easy to cut and carve and adheres quickly to paint. Ideal for set walls and complex scene props, EPS can make your next play look like a true Broadway production.
---
---
Props play a major role in maintaining the illusion of the stage and screen – if you can imagine it you can probably make it out of EPS. EPS can be easily shaped and painted to resemble whatever your production demands. Plus, it's lightweight which makes for easy set up and construction.