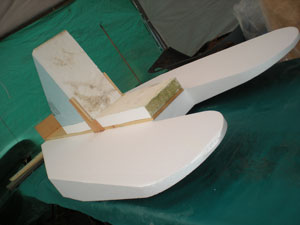 One of my customers had a very unique application for EPS. They created a new form of watercraft.
The Hydroboard is a lightweight, inexpensive electric watercraft. The hull has a solid foam core made with 2lb Virgin EPS foam and covered in fiberglass or carbon fiber making it nearly unsinkable. The Hydroboard comes in an 8 foot single person watercraft and a 10 foot 2 person watercraft with many options. The Hydroboard is built right here in the United States by Eastern Expedition Equipment.
For more information call 252-908-0394 or visit www.circlepad.com/e3nchydroboard.