Our client is a prominent OEM for the nuclear energy industry. These foam parts will make up a full scale mock-up of a nuclear reactor head assembly. You can see the parts that we made in the isometric picture just above the dome shaped vessel head. There were 60 of these. 62 pieces of 1 lb Density EPS 10.673″ x 10.673″ x 57.63″ were used to create the project. This is truly a unique application for expanded polystyrene. Our client has apparently been awarded a contract for a replacement head at an operating plant and is conducting full scale testing to validate their calculations. Pretty cool stuff!!
After you supplied the foam as long rectangular shapes with a center bore we fitted PVC pipes through the center and turned them on our hot wire lathe. Later we coated them with a sprayable two part epoxy coating approx. 1/16″ thick. The epoxy was originally designed to be brushable but we had to adapt it for spraying as we were dealing with so many parts and brushing was impractical.
The project turned out well and we hope to do more work similar to this in the future. If you have any foam work you need quoted we would be appreciate an opportunity. PAC-Technologies is a small shop but we use the latest CAD/CAM software on our CNC routers and mills. We really enjoy tough projects where we can stand out with our engineering edge and attention to detail.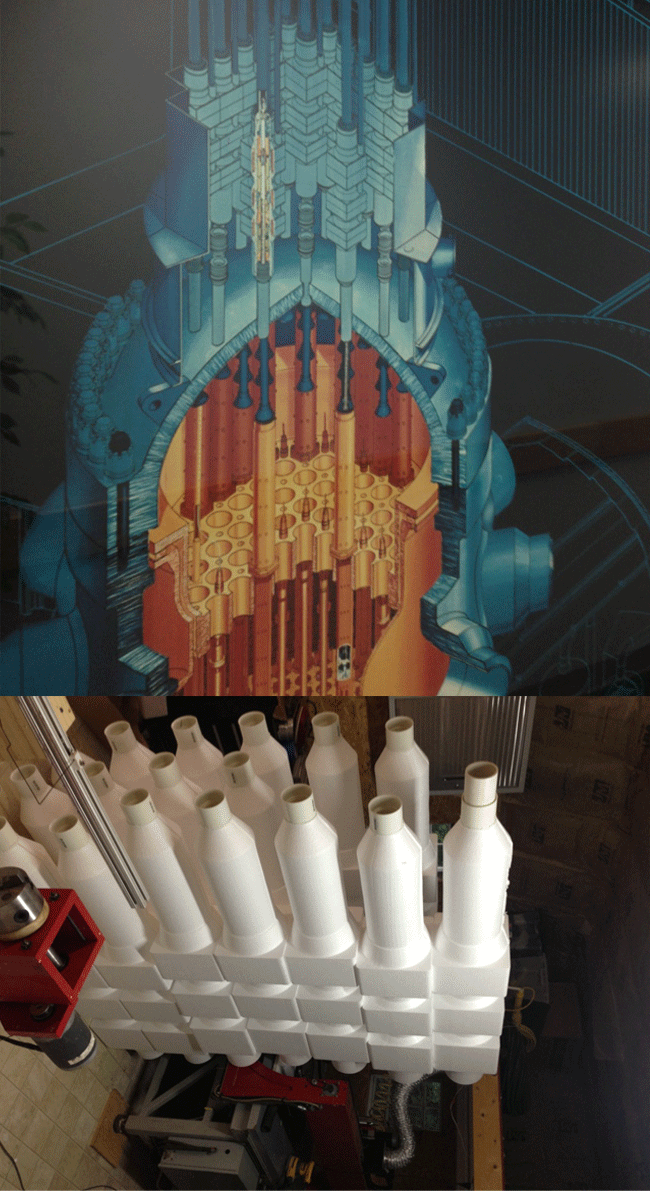 Sales Person
E-Mail Sales
Universal Foam Products, LLC
EPS | STYROFOAM™ | Solutions
410.825.8300 ext 230 PHONE | 410.825.5050 FAX