Balls & Spheres
🏀⚽️⛳️ Balls and golf tees are 50% off until November 30th or until inventory runs out. Sold in full cases only.

*Excludes 24" and 30" balls.
STYROFOAM™ Brand balls and EPS (expanded polystyrene) balls and hollow spheres are available from 1″ diameter and larger. Add color and fun to your guests' experience with our full range of sport ball props for displays, events and parties. Choose from EPS tennis balls, soccer balls, basketballs, baseballs, football and golf balls. A lightweight foam basketball above a hoop, a pyramid of baseballs at the entrance or maybe tennis balls suspended in flight – EPS foam props are some of the easiest items to handle for an event display. Custom size balls can be fabricated in almost any size required. Stock balls and spheres ship same day.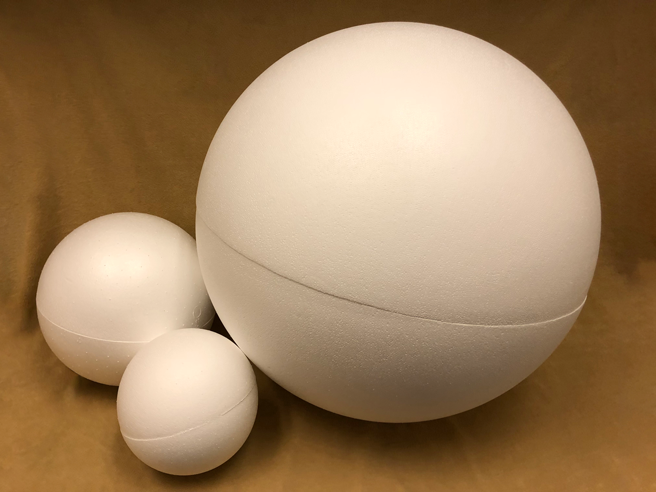 Still not sure which product you need for your project?
Call us today and speak with an expert foam associate at Universal Foam Products. We will provide you with a FREE quote and answer any questions you have about selecting the proper EPS or STYROFOAM Brand Foam product for your project.
Call (410) 498-0000 or send us an email at [email protected].