57 Inch Tall Foam Letters for Wedding
1.5 lb density expanded polystyrene letters up to 57" tall and 6" deep were used to create a focal point at this Valley Forge, PA wedding. All of the letters were covered with dried moss and/or fresh roses. The "H" is the first initial of the husband's last name. The "N" and "S" are the first initial of the individual's first names. The letters were hung in the large window of a pool house at the wedding site. Guests had their pictures taken in front of the window.
EPS letters, sometimes referred to as Styrofoam letters are used for all kinds of events, celebrations and TV commercials. The can be produced in any size and coated with a variety of different materials.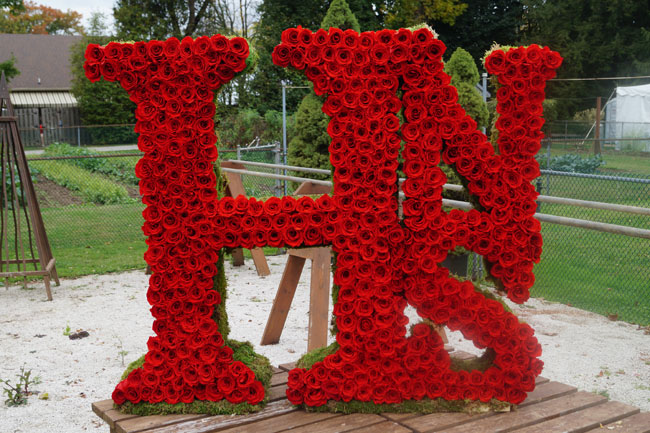 E-Mail Sales
Universal Foam Products, LLC
EPS | STYROFOAM™ | Solutions
410.825.8300, ext 229 PHONE | 410.825.5050 FAX
16 Stenersen Lane Suite 4B | Hunt Valley, MD 21030