Sculpting Foam for Professional Artists
Expanded polystyrene (EPS), which is often mistakenly referred to as Styrofoam, has become the most popular material for sculpting, by amateur and professional artists throughout the country. Why has it become so popular?
EPS is available in very large blocks and multiple pieces can be glued together to create any size piece required.
EPS is very lightweight. The most popular EPS density used for carving weighs less than one pound per cubic foot
EPS is less expensive than any other material that can be carved
EPS ships from locations throughout the United States and Canada so it is local to almost everywhere
EPS can be carved with a variety of different tools ranging from hot knives, portable hot wire cutters, kitchen knives, chain saws, CNC routers, etc.
EPS can be coated with any water based material including modeling clay
These photos are of a project by Chalet Garden Nursery in Wilmette Illinois. They purchased a variety of .9 lb density EPS blocks and sheets ranging from 4" x 48" x 96" to 24" x 24" x 72" to create this summer theme.
In their own words "Every summer we do a little display to highlight some plants (tropical and indoor plants this year) so Jungle Book story was perfect…we needed to create the temple/ruins so that's where the foam comes in! I free hand all the drawings and used a hot knife to create the details. We had to use a chainsaw to cut the larger pieces of foam but the hot knife was used to cut as well. We airbrushed the paint and I used a tool, that I have no clue what is called but it was like a very hot hair dryer ..lol. That helped create the "rough" edges on the stone. And I didn't coat the foam with anything, I just used water based paint to it could hold up to the outdoor weather."
Thousands of settings similar to this are created every year by professional and amateur artisans to celebrate and highlight holidays, weddings, anniversaries, corporate events and birthdays. Contact the experts at Universal Foam Products to get started on your next project.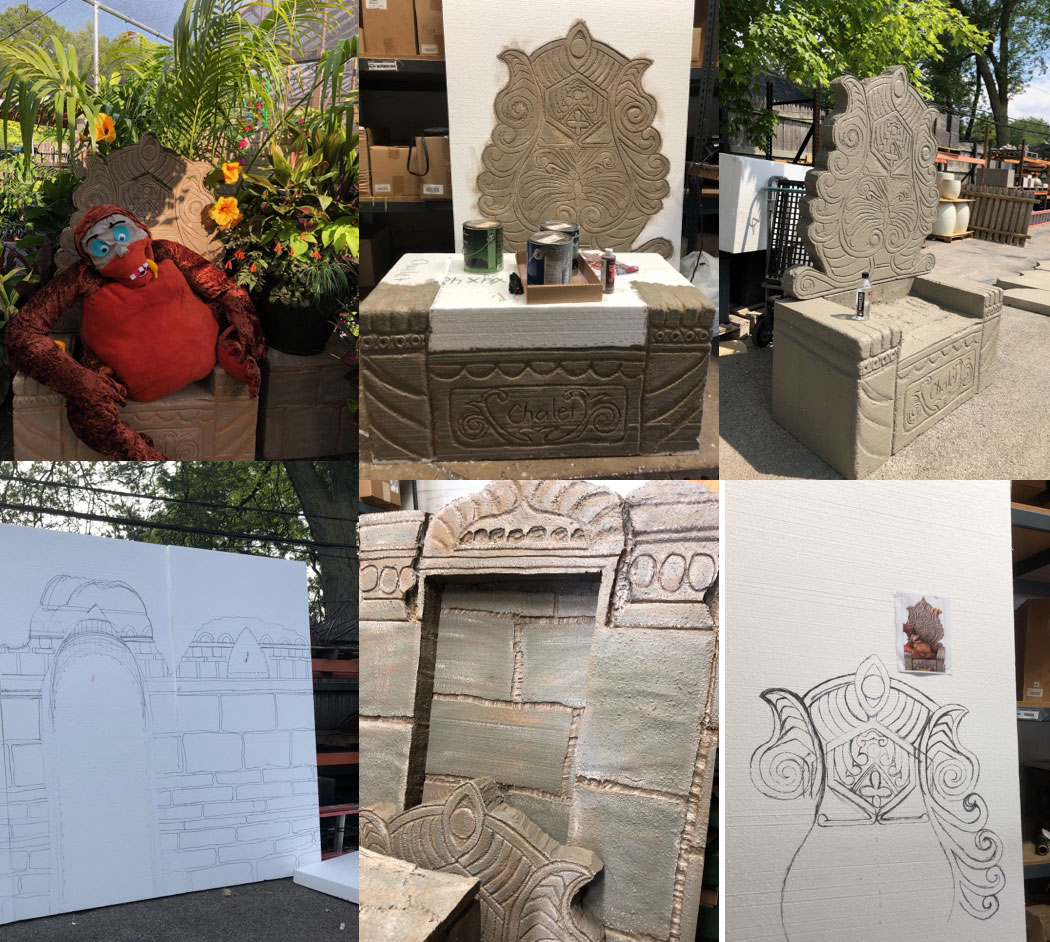 Sales Person
John Tamburo
E-Mail John Tamburo
Universal Foam Products, LLC
EPS | STYROFOAM™ | Solutions
410-498-0000 ext 232 PHONE | 410-498-0300 FAX