Expanded Polystyrene Beads For Bean Bag Chairs
Universal Foam Products supplies EPS Puffed bead in two different sizes for bean bag furniture including chairs, poufs and ottomans. The .35 lb density Triple Pass Bead is used in beanbag furniture that is sold in the big box stores. The smaller puffed "B" Bead is used in high end beanbag furniture sold by specialty retailers. Our customer in New Jersey produces bean bag chairs for large retailers and specialty stores, providing each with the size bead they require.
The bead is delivered in plastic bags and dumped into a large hopper. It is then blown into the bean bag furniture using a venturi system.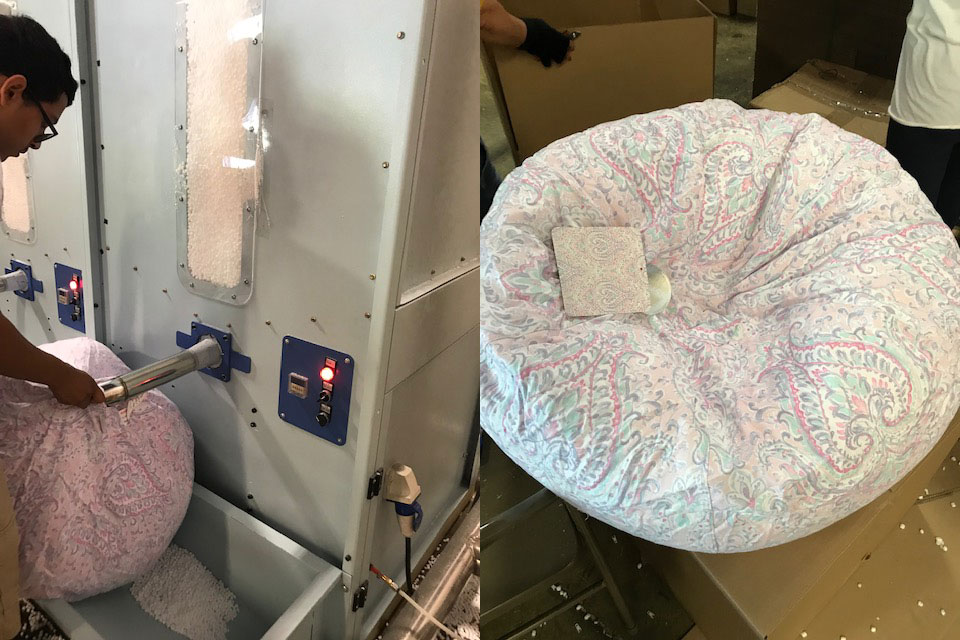 Sales Person
Jason Isennock
E-Mail Jason Isennock
Universal Foam Products, LLC
EPS | STYROFOAM™ | Solutions
PHONE : 410.825.8300 EXT 250 | 410.825.5050 FAX
16 Stenersen Lane Suite 4B | Hunt Valley, MD 21030