Theatrical Set and Prop Created by Virginia University School of Theater & Dance
Light density EPS blocks of various sizes were used by the West Virginia University School of Theatre & Dance to create the set for their production of Cloud 9. The blocks were shaped using a hotwire bow cutter, hand saws, files and sand paper.
The pieces that were going to be walked on or interacted with the most were coated with two layers of Jaxsan 600 which is an elastomeric coating that is also used in commercial roofing. The "Yay!" People were coated with Roof Guard from Lowes which is a less durable but also less expensive product. It is always interesting to see what talented people can do with a block of EPS, some cutting tools and coating mixes.
EPS has become one of the most popular materials to use for large theatrical props because it is easy to cut and shape, is lightweight and also durable. Untrimmed blocks are available up to 24' long (not necessarily the most practical size to use). Universal also provides a variety of cutting tools including battery operated hot knives, hot wire bow cutters, and geofoam hotwire kits capable of cutting up to 8' in length.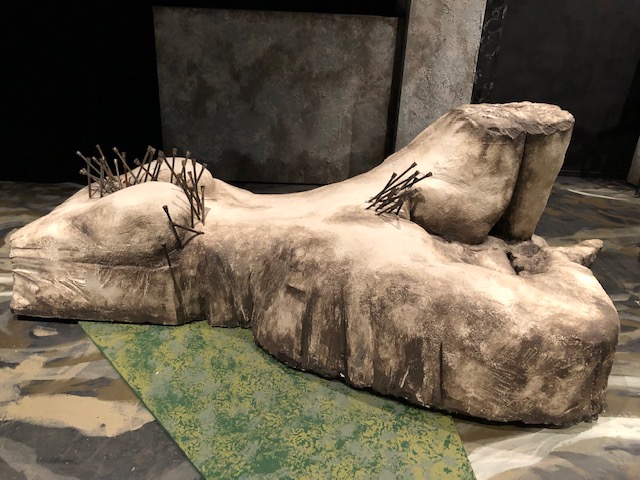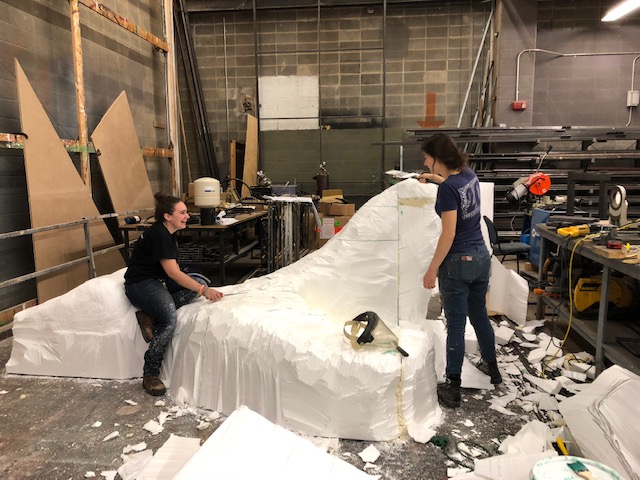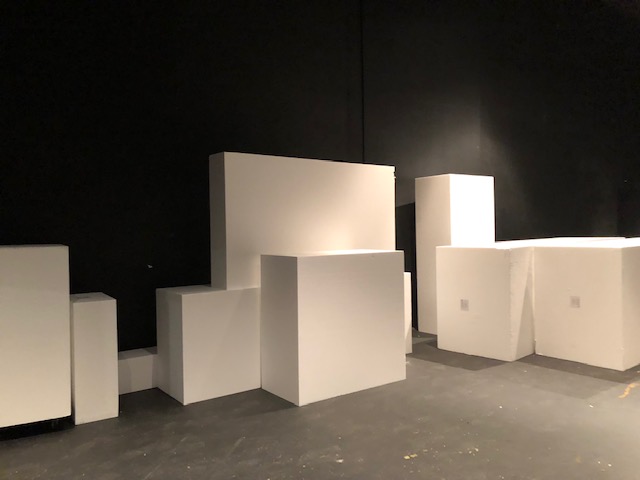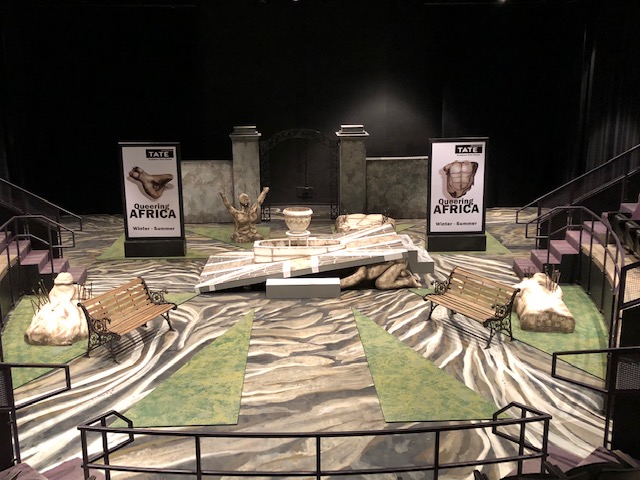 Sales Person
Lisa Astrin
E-Mail Lisa Astrin
Universal Foam Products, LLC
EPS | STYROFOAM™ | Solutions
410.498.0000 ext 224 PHONE | 410.825.5050 FAX