Theatrical Set for Pirates of Penzance
One of the easiest and most economical materials to work with to create three dimensional props is expanded polystyrene, which is commonly referred to as EPS or Styrofoam (1). EPS is a white rigid foam that is available in densities ranging from just under 1 lb per cubic foot up to 3 lbs per cubic foot. The lighter density material is preferred by sculptors and normally used for theatrical props also. EPS can be cut with a serrated knife or picture hanging wire. It can also be cut with a reciprocating saw or hand saw. In commercial applications and the construction industry it is cut with hot knives and hot wire cutters that actually melt the foam as they pass through it. EPS can be purchased economically in sheets, blocks, and two-dimensional shapes. Blocks up to 36" x 48" x 96" are common. Smaller and larger blocks and sheets are also available.
For this project, 12" thick blocks of nominal 1 lb per cubic foot density EPS was used in sizes ranging from 4' x 6' to 2' x 8'. The blocks were carved using a hot wire tool and a hot knife as well as a standard handheld drill. The mortar joints were cut using a hot knife and the weathered texture was created using a heat gun. The pieces were coated with a latex primer, then painted. The two people that built the props had never worked on EPS before. They are already designing their next project which will be bigger and bolder than the first.
Universal Foam Products ships from over 100 locations in the United States and Canada as well as multiple locations around the world.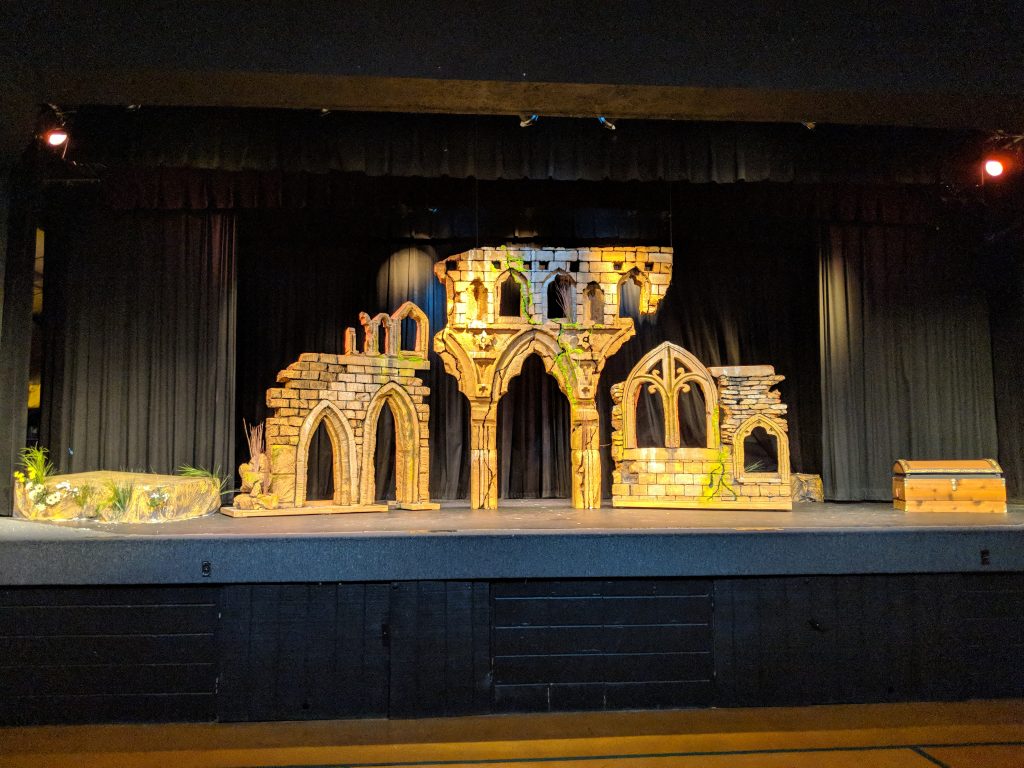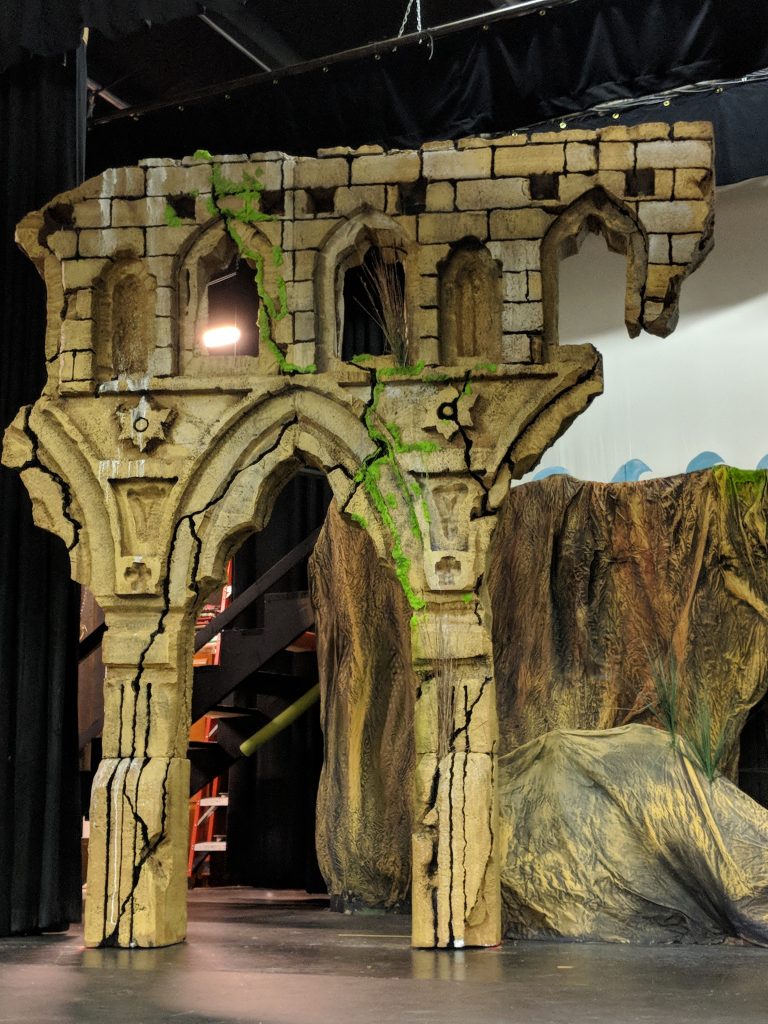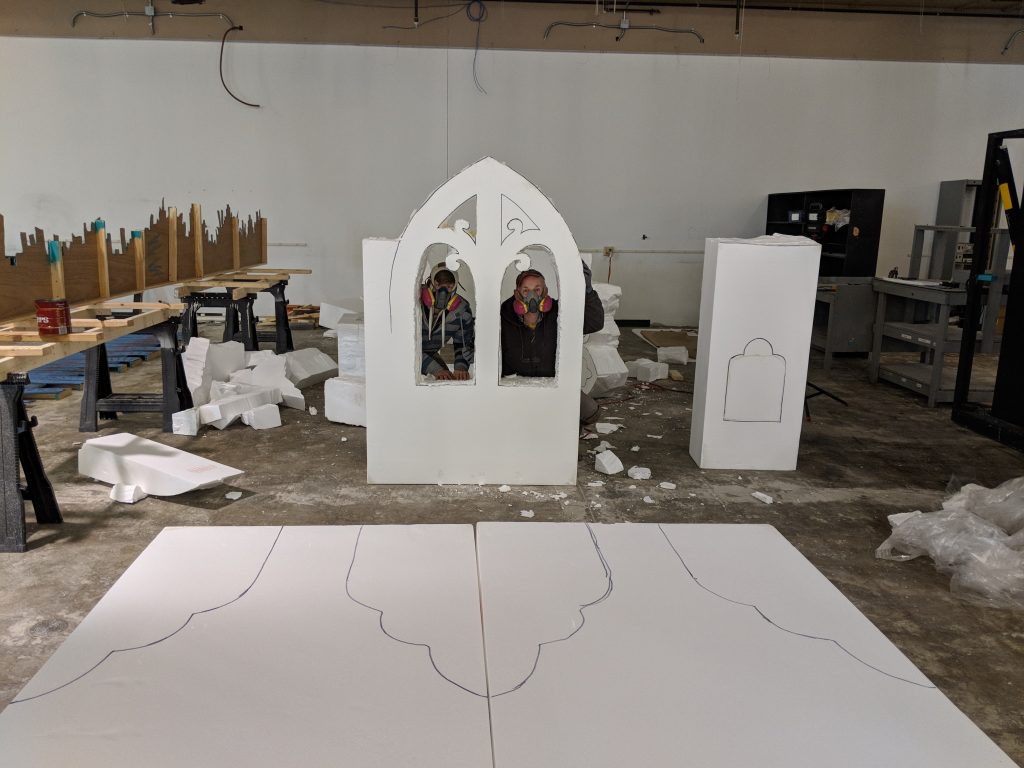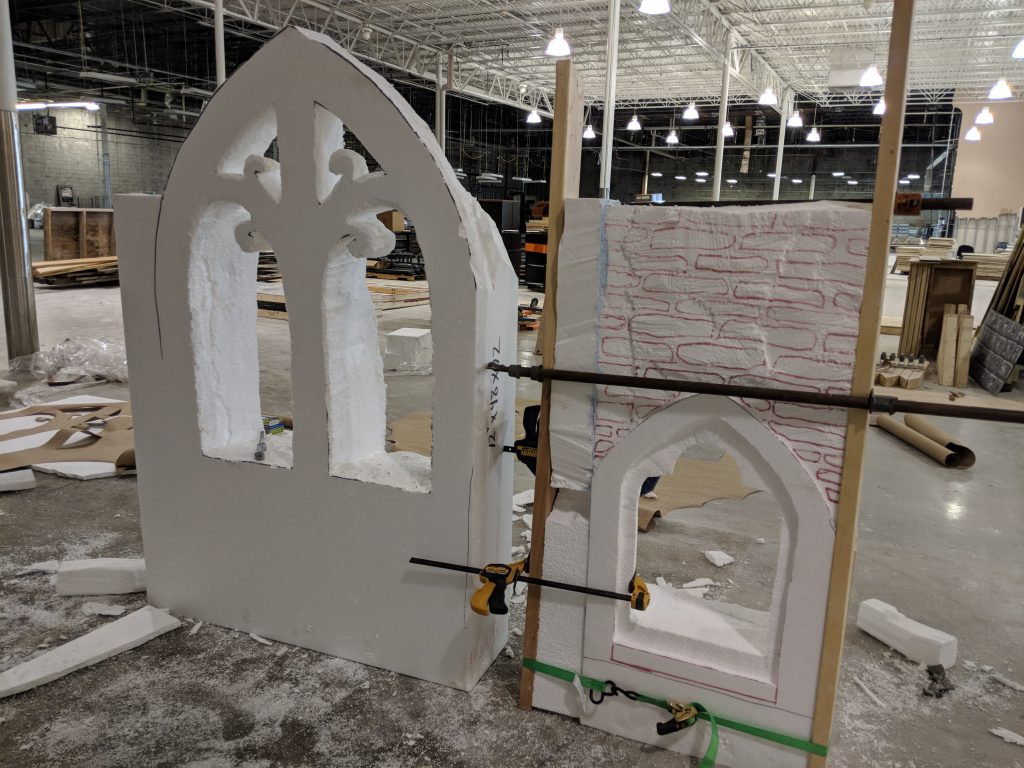 Sales Person
Holly Mildner
E-Mail Holly Mildner
Universal Foam Products, LLC
EPS | STYROFOAM™ | Solutions
410-498-0000 ext 248 PHONE | 410-498-0300 FAX