Remarkable EPS Letters
The theme for the Saint Mary's Foundation Gala in 2018 was "Be Remarkable" and to make sure the event was a memorable one they emphasized the theme "Be Remarkable" with large EPS letters and had Magic Johnson as the guest speaker. The event held in Grand Rapids, Michigan raises money for Mercy Health Saint Mary's.
EPS letters of all sizes are provided by Universal Foam Products nationwide for events ranging from birthdays and anniversaries to corporate events. Nothing leaves a more lasting impression than seeing the theme in writing for the duration of the event. Contact us to leave a lasting impression of your next function or corporate event.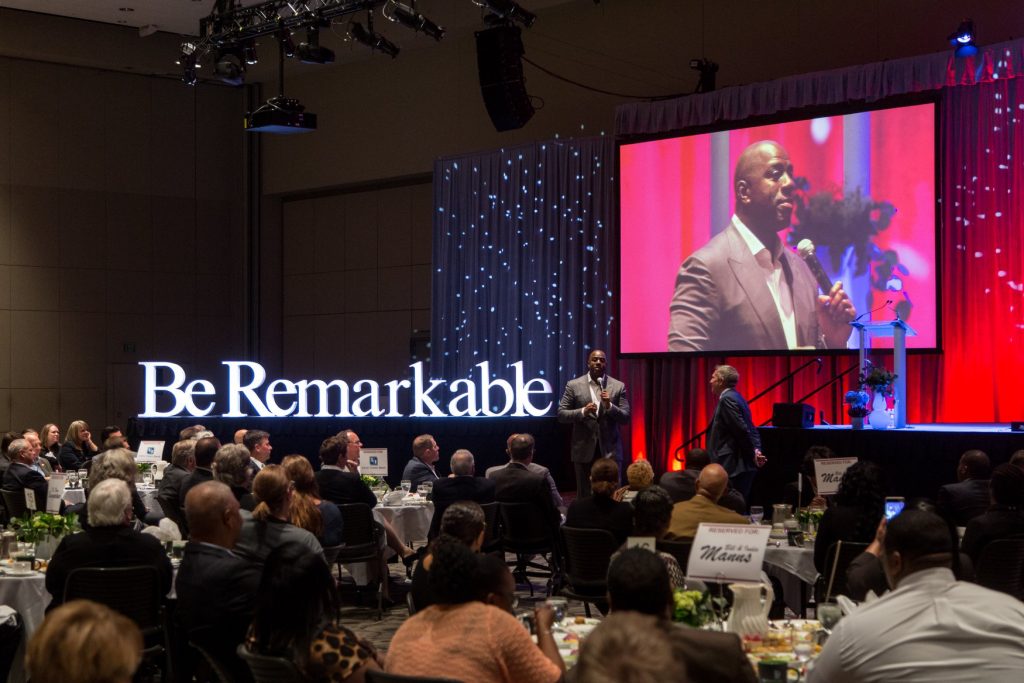 Sales Person
Kevin Baker
E-Mail Kevin Baker
Universal Foam Products, LLC
EPS | STYROFOAM™ | Solutions
410.825.8300 Ext 228 PHONE | 410.825.5050 FAX