Lasting Impression on their Wedding with Giant EPS Letters
When Sarah & Ahmad planned their wedding they wanted to do something unusual to make a lasting impression on their guests. Their initials in 8 foot tall letters certainly did that. Due to their size, the letters were shipped to Waterford, VA in 2 pieces and were glued together and painted after arrival. The couple did a great job finishing them off and the initials complimented the beautiful bride and handsome groom in the photo.
Large EPS letters are often used today to accent business functions, birthdays, weddings and other special occasions. They are available in any size and in a larger variety of fonts. Shipping from locations throughout the united States, the letters and numbers are typically available in 7-10 days or less.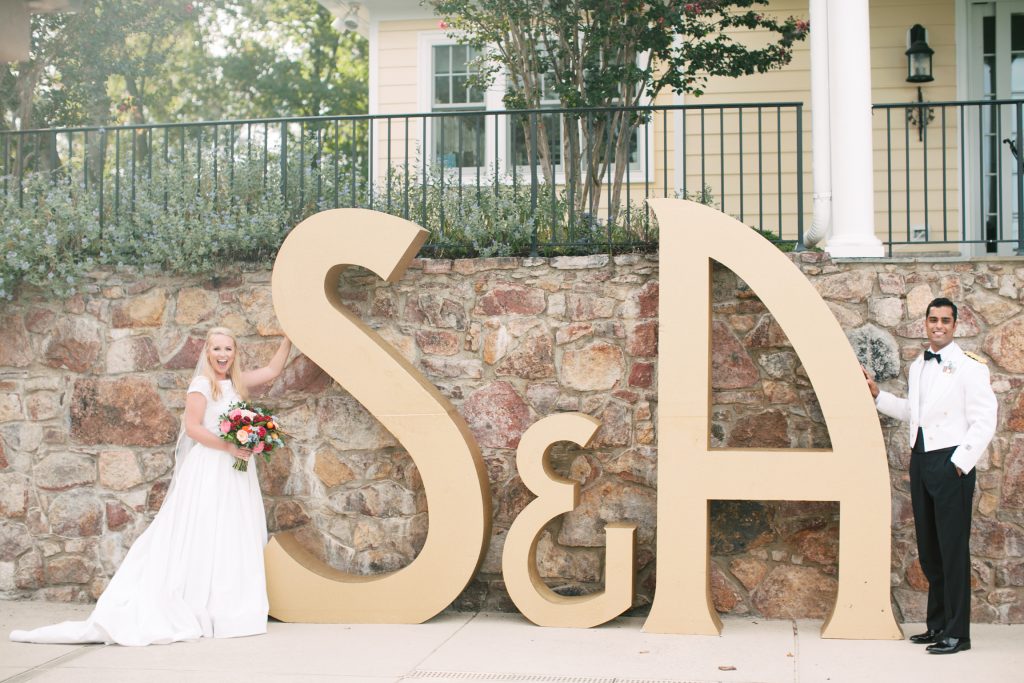 Sales Person
Kevin Baker
E-Mail Kevin Baker
Universal Foam Products, LLC
EPS | STYROFOAM™ | Solutions
410.825.8300 Ext 228 PHONE | 410.825.5050 FAX