The Days of '47 Parade is an annual parade presented by The Days of '47, Inc. The three-hour event is held in Salt Lake City starting at 9:00 a.m. MDT on July 24th, the same day as Pioneer Day, a Utah state holiday. Dave Christensen, who is an illustrator by trade, was the creator of this wonderful project.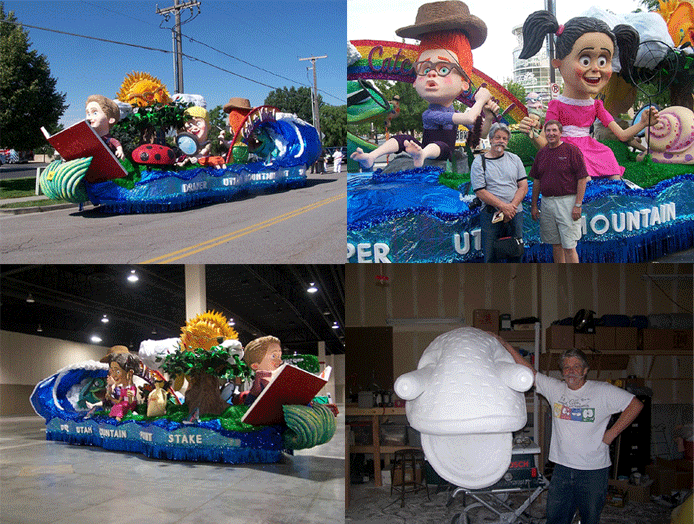 Custom panels and shapes created using STYROFOAM™ Brand foam and EPS (expanded polystyrene) are used for creating parade floats for businesses, schools, churches and other organizations. STYROFOAM™ Brand foam panels are typically used where the panels need to be thin and still very strong. EPS is used to create 3 dimensional shapes in applications where much larger panels or large blocks are required. Platforms can be made to stand on and seats can be created also.
EPS is popular for parade floats for schools and churches because the material is easy to cut and can be painted with any latex paint. Multiple pieces or blocks can be glued together with a number of readily available adhesives. They can be cut with a standard saw or hot knife or hot wire tool. Artistically inclined students or staff can create the props for the parade float.
Sales Person
Les Rush
E-Mail Les Rush
Universal Foam Products, LLC
EPS | STYROFOAM™ | Solutions
410.825.8300 ext 226 PHONE | 410.825.5050 FAX