STYROFOAM™ Brand Foam and EPS are often used for cake dummies and props. Cake dummies are used when a cake is for display and not to be eaten or is sometimes used on lower levels of a real cake to make it appear larger than it really is. Cake dummies are used by bakeries to display wedding cakes and by bakers making very large cakes for special occasions and holiday celebrations.
STYROFOAM™ Brand cake dummies come in sizes from 6" to 16" in diameter and from 1" to 2" thick. For larger requirement, EPS can be cut to any size or shape required. Because the EPS shapes are cut from very large blocks, there is no limit to the size a cake dummy can be created.
Icing will adhere to the EPS or STYROFOAM™ Brand Foam cake dummies creating a cake that, from the outside, looks just like the real thing. All our pricing are wholesale we only supply in bulk and requires $250 minimum order.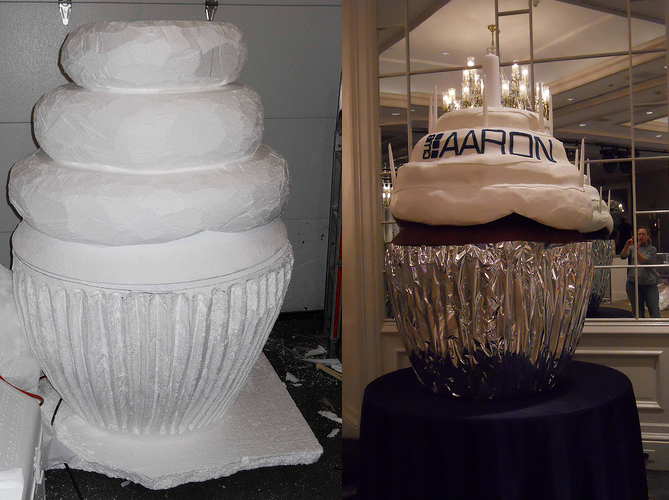 Sales Person
Les Rush
E-Mail Les Rush
Universal Foam Products, LLC
EPS | STYROFOAM™ | Solutions
410.825.8300 ext 226 PHONE | 410.825.5050 FAX