Balls & Spheres
STYROFOAM™ Brand balls are available from 1" to 48" diameters. EPS (expanded polystyrene) balls and hollow spheres are available in 16" diameter and larger. Add color and fun to your guests' experience with our full range of sporting ball props for displays, events and parties. Choose from eps foam tennis balls, soccer balls, basketballs, baseballs, football and golf balls. Lightweight to store, stack and then arrange on the night. With products coming in cartons of just 6 x 16 inch diameter balls, even a one-off party for a sports fan can be brought to life. A lightweight foam baseball above a hoop, a pyramid of baseballs at the entrance or maybe tennis balls suspended in flight – EPS foam props are some of the easiest items to handle for an event display. Custom size balls can be fabricated in almost any size required keeping in mind that the larger sizes can be very pricey. Most balls and spheres ship within 24 to 48 hours.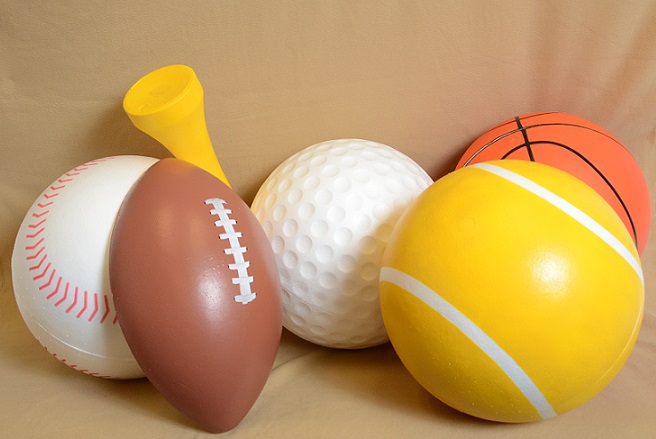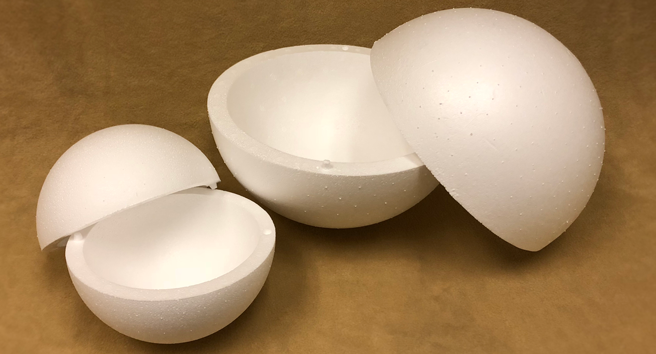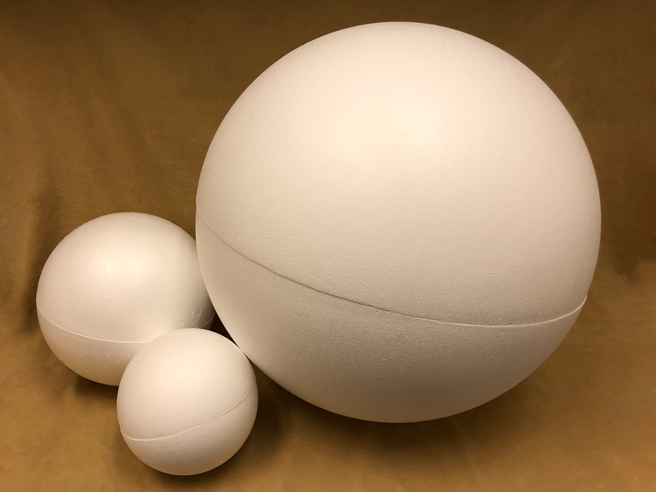 Still not sure which product you need for your project?
Call us today and speak with an expert foam associate at Universal Foam Products. We will provide you with a FREE quote and answer any questions you have about selecting the proper EPS or STYROFOAM Brand Foam product for your project.
Call (410) 825-8300 or send us an email at sales@univfoam.com.