Welcome To Universal Foam Products
Universal Foam Products provides Expanded Polystyrene (EPS) products nationally through a network of over 100 shipping locations. EPS is available in blocks and shapes, and can be cut and molded into an infinite number of shapes and sizes. We also supply STYROFOAM™ Brand Insulation for the construction industry and STYROFOAM™ Brand Foam products for the floral, craft and special events industries with a $250.00 minimum order.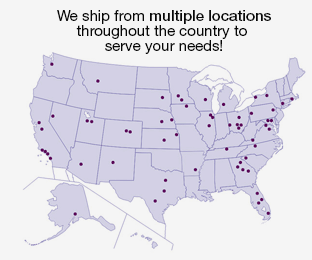 ---

Foam For Every Application 
Our knowledge and resources make us a valuable asset for customers who demand competitive prices and fast delivery of EPS materials and STYROFOAM™ Brand Insulation and STYROFOAM™ Brand Foam
---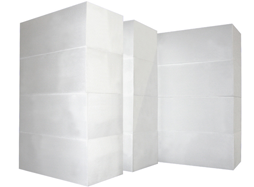 ---
---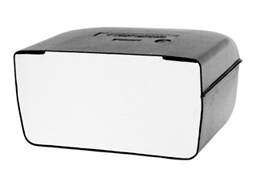 ---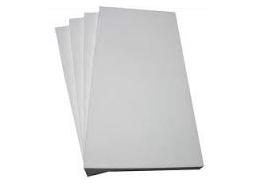 ---
---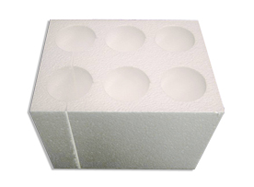 ---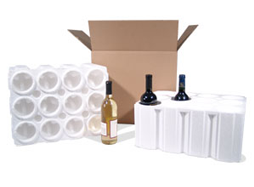 ---
---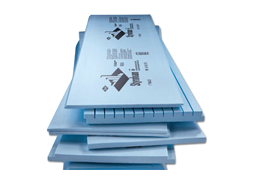 ---

Featured Project 
Every month Universal Foam reviews our customer submissions to find unique projects utilizing STYROFOAM™ and Expanded Polystyrene products.
---
Featured Project – September 2014
One of our customers used 3" x 6" x 8" StyroShapes™ Foam Blocks to create a rock wall behind his 1000 gallon pond. The foam was specifically used to create realistic looking rocks within the wall.
Here is how he did it:
"I actually poured the concrete walls from 80 lb bags of concrete hand mixed using forms we built to shape the project to hold it in place.
After the walls had several days to cure I began the process of assembling the STYROFOAM™ into shapes and patterns that looked closest to that of natural stones found anywhere in the environment. To assemble them I cut each 3×3 block in half using a standard hand saw, and then cut them into various shapes and sizes.
After all the shapes were prepared, I then mixed a thin layer of custom mortar and other additives into a "glue" like substance. Once the mix was ready I spread it across the concrete walls. I then began sticking the blocks that were sized and shaped into various positions on the wall creating a "natural" look.
After this process was complete, I waited a day for the concrete glue to cure. I then applied by hand a coat of this same concrete mixture over the tops of the concrete blocks. I envisioned what rocks looked like and began free hand carving the ripples, and other designs. Some of the rocks have images drawn on them such as fish bones, leaves, sticks etc to resemble fossilized rocks.
I then waited several days for these to cure. Once cured, I applied using a stain pump sprayer several layers and colors of a reactive based concrete stain to reach the desired look of a weathered and aged rock. After a few more days of curing the concrete was then sprayed with a few coats of concrete sealer.
The pond was home to 20 koi fish and fancy gold fish which have since made it their home and reproduced resulting in a home to over 40 fish and counting!!"
STYROFOAM™ Versus Expanded Polystyrene
---
The term STYROFOAM™ is often used to refer to Expanded Polystyrene
despite the fact that the materials are completely different.
STYROFOAM™ is a registered trademark of the Dow Chemical Company ("Dow") or an affiliated company of Dow. The trademark covers a full range of extruded polystyrene building products used primarily for insulation of floors, walls and roof systems. The insulation panels are commonly referred to as "blue board" in the construction industry. Dow Chemical's STYROFOAM™ Brand Foam also covers a full range of foam products for the floral, craft and special events industries. These products are available in sheets, blocks, spheres, cones and many other shapes. They are available to the consumer from major craft and floral retailers throughout the country.
Expanded Polystyrene (EPS), is the generic industry name for a white rigid material made by expanding polystyrene beads with steam and bonding the beads together under pressure in a block or shape mold. EPS is used in the construction industry for insulation and void fill.
It is also used in a variety of packaging applications including coolers, wine shippers, molded end caps and corners. It can be cut into an unlimited variety of shapes.
Universal Foam Products sells expanded polystyrene (EPS) as well as STYROFOAM Brand Insulation for construction and STYROFOAM Brand Foam products for the floral, craft and special events industries. EPS is shipped from over 100 different manufacturing facilities throughout the United States. STYROFOAM™ Brand Insulation and STYROFOAM™ Brand Foam products are also shipped from several different locations.
---
---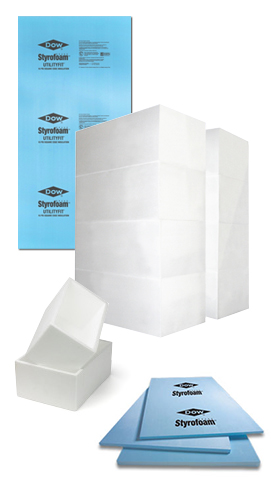 Theatrical Sets & Props
Miscellaneous
*STYROFOAM™ is a register trademark for a line of insulation and foam products manufactured exclusively by The Dow Chemical Company or an affiliated company of Dow. Universal Foam Products is not sponsored by, affiliated or associated with The Dow Chemical Company.
We ship nationally from multiple locations : Alabama | Alaska | Arizona | Arkansas | California | Colorado | Connecticut | Delaware | Florida | Georgia | Hawaii | Idaho | Illinois |Indiana | Iowa | Kansas | Kentucky | Louisiana| Maine | Maryland | Massachusetts | Michigan | Minnesota | Mississippi | Missouri | Montana | Nebraska | Nevada | New Hampshire | New Jersey | New Mexico | New York | North Carolina | North Dakota | Ohio | Oklahoma | Oregon | Pennsylvania | Puerto Rico | Rhode Island | South Carolina | South Dakota | Tennessee | Texas | Utah | Vermont | Virginia | Washington | Washington, DC | West Virginia | Wisconsin | Wyoming